Well, I blew it. Go figure. Curse my alcoholic boob loving red hide. My surest path to long-term wealth is hanging by a thread. My short-term wealth is in the shitter. I haven't gotten laid since last Friday. Thanksgiving never, and I do mean never, works out for me. This flameout is nowhere near as spectacular a story as Marsupial Guernica, but no shit, I truly believe Thanksgiving is cursed for me. And all this said, Jake Browning still sucks.
Thanksgiving Day itself was fine, minus the part where white devils enslaved my ancestors and murdered my entire culture. CLS had me over to her house for her family meal and it was fine. They of course did a WASPy traditional meal of turkey and all the trimmings. I thought about launching into a prayer about how the corn we were eating saved their ancestors so they could murder mine, but held back. They have money, and I want it someday. Her rich Dad seems to like me, mostly because of the points he scores by having a "culturally diverse" household now, and he gets lots of mileage out of my former life in the Navy at the country club. What a fag. Black Friday was stupid, as always, but nothing bad happened to me, so that's a win. I bought some shit for my Jeep and a new motorcycle helmet online, and CLS didn't try to drag me to Bed Bath and Beyond. It's the little things. Like her family including me in the yearly "family photos" which was fucking horrible. Ever been around a bunch of white people who have money and horses taking seasonal photos? It's a fucking fate almost worse than death. So basically like getting raped by a gaggle of monkeys, or facial AIDS. See for yourself.
Then Apple Cup Saturday arrived. As ominous and foreboding as a Jonathan Smith scripted passing series. Several of my old friends had spent considerable effort setting up a poker tournament at one of the guys houses in Alexandria. Starting mid-afternoon and going late into the night. Chance to get everyone back together, blah, blah, blah. Wives and girlfriends invited. I had agreed to go to this because I am stupid. Huge amounts of booze, football, gambling and lots of women around. What could go wrong?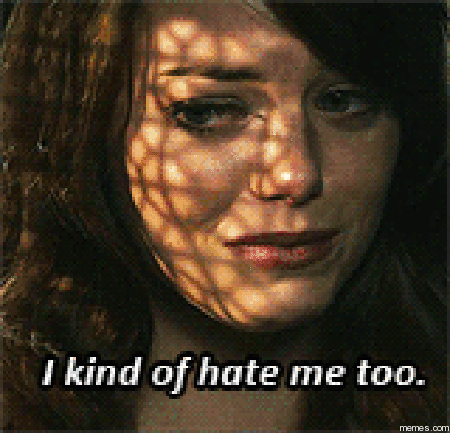 Get there at 3. Pre-game hard until 6. CLS seems to be enjoying herself meeting lots of the wives, girlfriends and wives and girlfriends friends that have showed up. I'm loving it. Life of the party. Loud and proud. Completely shithoused by 6 when the poker starts. Probably 40 people there, even mix of dudes and chicks, and piles of food. Of the 20 chicks or so that are there, probably 10 wives, 5 girlfriends, and 5 singles just along for the ride. Guys are in the enormous basement mancave with two huge poker tables set up and a giant big screen with games on. Girls are running all over delivering food and drinks and doing whatever it is girls do when guys are drunk and gambling. There's this one super cute little red head with a flat stomach, long hair and huge cans there as a friend of one of the wives, and she keeps giving me looks. I'll get back to her, because something else needs to be attended to first.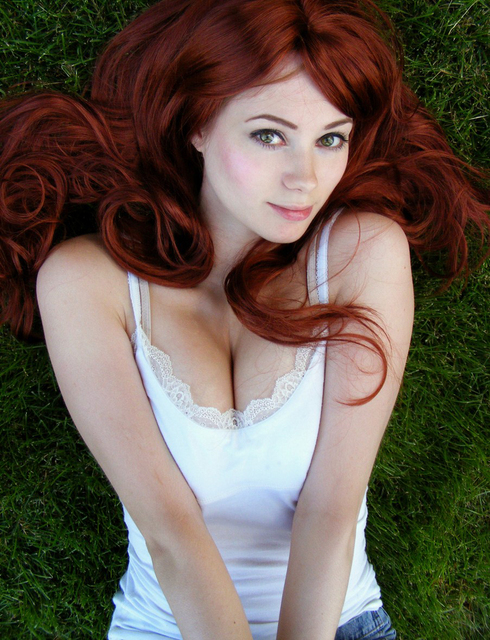 Did you know that being really stupid drunk makes you a worse Texas hold-em player than you already were? I didn't either. Turns out it does. So, I am up about 50 bucks and we are playing no limit. Most of the pots are hitting 50-100 bucks max, but there is NO LIMIT. I start building toward a full house, Jacks over 3's, and the pot has grown substantially. By the river everyone has folded because I have bet hard like an idiot pushing everyone out, except one guy across from me who keeps re-raising me. I make my full boat on the river and the pot has swelled to over 800 bucks by this point. I have no cash left on me, because I'm a poor, and the fucking asshole tried to splash me for 200 more, sensing that I'm a poor. Fucking white devil douche. But I know I have him beat if I only I had more money, so I ask some buddies to loan me a couple hundred bucks Geronimo style. Dickhead at the table tells me he likes my bitching motorcycle jacket, and would take that for the two hundred. I fucking throw that bitch on the table like the big swinging dick that I am. He flips over 4 4's. Now I'm down 400 bucks and my favorite jacket. Goddamnit. Totally broke. No jacket. It's cold out. CLS sees all of this failure and just walks out of the room disgusted. FML.
Since I suck at poker, I figure I will do what I do best. Get completely shitbombed and flirt with girls. By 11 at night I can barely speak and I somehow end up in a bathroom with that redhead (remember her?) and she is up on the sink and I have her shirt open and her huge tits are out and I am all over her neck and then the bathroom door opens and it's CLS. Full stop. She freaks out completely and shoves me right in the chest. Hard. Girl on the counter has grabbed her shirt to cover her ample tits while I go cartwheeling and stumbling backwards, drunk, with this weird painful stuck in your jeans sideways boner thing while trying unsuccessfully to grab the shower curtain but it instead pulls the rod off the wall and I trip and fall into the tub while the shower curtain falls down on me and CLS storms out screaming and cussing. As I am sitting there in a huge pile of fail in the tub with a shower curtain as my only warmth since I lost my jacket in a card game along with all my money I am ashamed to admit that I just kept staring at the sink girl's tits. I could just make out some underboob from my angle and the way she was clutching her shirt closed. I am really fucking weird. Anyway, sink girl never moves, she just sits there in some catatonic embarrassed state. I lay in the tub until I am sure my boner is fully gone.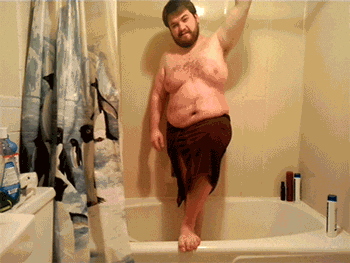 By the time I come out, CLS is long gone. All my buddies are trying to awkwardly play it off but still act like they are disappointed in my behavior even though I know they all thought it was hysterical but their wives were there so they had to play it straight. Queers. Sink girl gets collected by the wife who brought her who is super pissed off, at guess who, me! Fucking Christ! All the wives think I'm a total shitbag, and the girl is being treated with kid gloves like I molestered her even though she was coming onto me all night. I hate everyone. I heard the wife tell her walking up the stairs "I should have told you he's like the biggest pig ever," like sink girl didn't know I had a girlfriend, who was fucking there! CLS isn't returning my calls or texts, I have no money for a cab, and no jacket for the elements, and all the women hate me, so finally a buddy tells me he will drive me home. I go over to CLS's house the next morning to get my Jeep, and when I get there I see a note taped to my windshield telling me that I am an asshole and to fuck off forever. I've been texting her since Sunday and she finally responded yesterday. Things are still pretty rocky, and she won't see me yet, so things might be well and truly over, but guess what? On Sunday I got a text from sink girl, who had gotten my number from her friends husband, my buddy. She wants to get together if things don't work out with CLS. VICTORY!
Postscript: Next Thanksgiving I am not leaving my house. Unless it's on fire. Which is likely.