@LebamDawg
Thought about talking about a Rolex, but instead am going with another maker that is part of the Rolex DNA in a way. Zenith. No, this isn't the TV maker of yesteryear.
Zenith got it's start in Switzerland in 1865. To this day Zenith is widely credited with having created the first commercially viable automatic chronograph movements for a wrist watch. In development since 1962, but not released commercially until 1969, it is still to this day considered a technical marvel. Called the El Primero (guess why), it still beats in some fine watches, and was the chrono of choice for Rolex from 1988-2000 to power the Daytona. When Rolex comes to you because your chrono is better than what they can make, you know you are the tits. Still relatively unique for beating at 36,000 VpH (vibrations per hour), which is extremely fast, allowing for 1/10 second intervals per beat. Still faster than almost any chrono today, the effect of that rapid pace means Zenith chrono hands can sweep, as opposed to tick.
I have owned one El Primero, and I loved it. Ended up trading it in on a Rolex swap, but glad I have owned a watch with their history. Watch porn of some hawt El Primero models: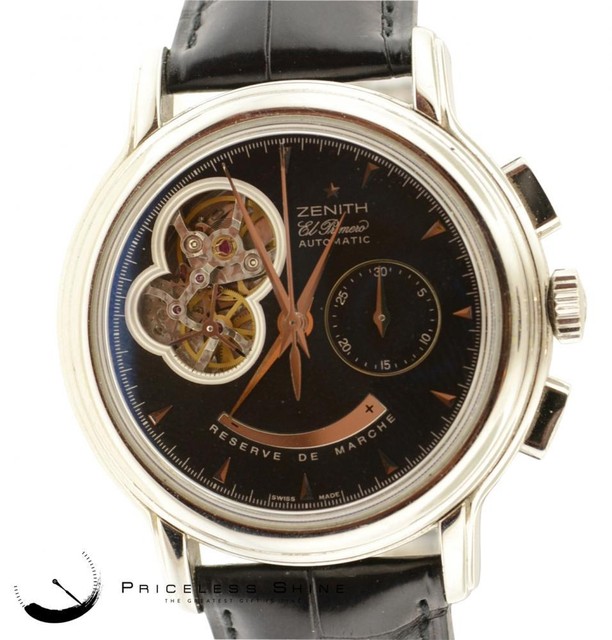 Nice examples of Zeniths can be had between 4-6K on the grey or secondary market, and slightly more new. Of course, they have references that are much more expensive in precious metals, but everyone here is poor so no reason to discuss that with you losers. Until next time watch nerds...