Welcome to the Hardcore Husky Forums. Folks who are well-known in Cyberland and not that dumb.
Bill Gates Set to Release 750 Million GMO Mosquitoes in Florida
Hundreds of Millions of Genetically Modified Mosquitoes to be Released in Florida
by a Company with deep ties to Bill Gates and the US military.
Oxitec was first founded in 2002 in the United Kingdom as Oxford Insect Technologies, a vehicle for commercializing technology that had been developed
by Oxford University scientists. It remained relatively obscure until it was acquired for $160 million by the U.S.-based biotechnology firm Precigen
(then called Intrexon) in 2015, a firm that "applies engineering to biological systems to enable DNA-based control over the function and output of living cells."Notably, Precigen has since turned its focus entirely to human gene-editing using a patented approach called "Better DNA", while Oxitec was sold to
Third Security, a venture capital firm headed by Precigen's former executive chairman, earlier this year.

As president of Oxitec, Grey Frandsen signed agreements with the U.S. military's Walter Reed Army Institute of Research (WRAIR) to employ the company's
technology at U.S. military bases around the world. The WRAIR is a subordinate of the U.S. Army Medical Research and Development Command (USAMRDC),
which oversees the U.S.' controversial "bio-defense" lab in Fort Detrick, Maryland that once conducted a series of covert bio-warfare tests on U.S. civilians
that sought to examine the feasibility of mosquitoes as vectors for bio-weapons.
While weaponizing crop pests and insect borne disease vectors has its military applications, it has also been viewed for decades by the establishment as a means of
subduing populations, not just in conflict zones - where Frandsen's expertise lies but on a much broader and global scale. For instance, former Secretary of State
Henry Kissinger is well-known for having said that "who controls the food supply controls the people" and for calling overseas food aid an "instrument of national
power." This mentality still reigns in Washington, yet is now empowered with a mix of high-powered gene-editing technologies that have the ability to drastically
alter the very building blocks of life in whatever ways that suit their agenda, whether in agricultural ecosystems or natural ones.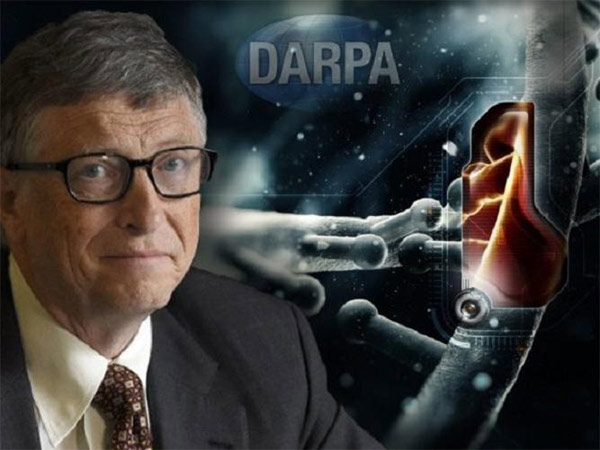 Perhaps even more alarming, however, is the fact that many of the most prominent funders and promoters of insect "gene drive" technologies - DARPA and Bill Gates - are also the most ardent backers of the mRNA and DNA vaccine candidates for coronavirus as well as coronavirus "treatments" that directly edit human genes in vivo. Given that Oxitec's longtime owner, Precigen, has become laser focused on gene-editing technologies for use in humans, as opposed to insects, it increasingly seems that the use of these experimental and untested technologies are intended to be much more far-reaching than many realize.
What is in the Works
Mosquito Based Vaccine Delivery
Mosquito Based Vaccine Delivery Systems have been funded and tested by the Seattle Based Bill and Melinda Gates Foundation. The
Department of Defense paid for the most recent trials, and Fauci's National Institute of Health will fund the next one.
Nanobot Mosquito Vaccinators
Gates Uploads an Eerie Grim Reaper Mosquito Wraith
on his YouTube Channel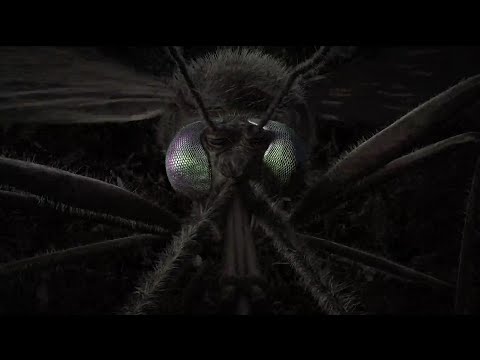 https://youtu.be/e0fU5cnliY0