Welcome to the Hardcore Husky Forums. Folks who are well-known in Cyberland and not that dumb.
NBA Games being Postponed Due To COVID...Another NBA Shutdown-Pause Looming?
SI
https://www.si.com/nba/2021/01/12/nba-announces-coronavirus-protocols-wave-absences
ESPN
https://www.espn.com/nba/story/_/id/30693115/sources-game-dallas-mavericks-new-orleans-pelicans-due-covid-issues
Yahoo
https://ca.sports.yahoo.com/news/nba-players-association-agree-to-new-covid-19-health-and-safety-protocols-203325650.html
CBS Sports
https://www.cbssports.com/nba/news/nba-covid-19-concerns-hawks-at-suns-magic-at-celtics-and-jazz-at-wizards-among-wednesday-games-postponed/
USAToday
https://www.usatoday.com/story/sports/nba/columnist/jeff-zillgitt/2021/01/11/nba-season-covid-pandemic-postponed-games-expected/6621066002/
HoopsRumors
https://www.hoopsrumors.com/2021/01/two-more-nba-games-postponed.html
Health and safety protocols have forced a pair of Friday games to be postponed, the NBA announced in a press release. The game between the Wizards and Pistons in Detroit and the contest between the Warriors and Suns in Phoenix have both been called off.
"Because of ongoing contact tracing within the Wizards and Suns, the teams will not have the league-required eight available players to proceed with Friday night's games," the league stated.
Washington and Phoenix, which played each other Monday, both had games postponed tonight for the same reason. The Wizards were scheduled to host the Jazz, while the Suns had a home game with the Hawks.
The latest postponements bring the total to nine for the season, with eight of those coming since Sunday. This marks the first time the league has postponed a game two days in advance.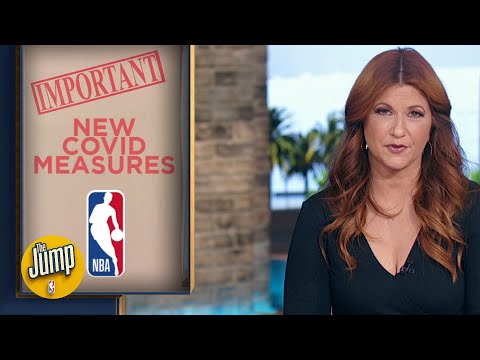 The Jump: The NBA Introduces New COVID-19 Protocols